Kajima Czech Design and Construction s.r.o.
Kajima Czech Design and Construction s. r. o. is a leading construction contractor operating in the Czech Republic since 2002. We focus on the delivery of high quality turnkey projects using the "Design & Build" method, ensuring full satisfaction of our clients. Our areas of specialization include industrial, logistics constructions, commercial and office facilities.
Our team consists of experienced civil engineers and architects who fully understand the needs of our customers. We use the knowledge and experience of our international colleagues to achieve the best possible solutions.
The key principle is delivering projects to the customer's requirements, while maintaining the highest standards of health and safety, quality, cost control, and at the same time minimising the environmental impact.
Our emphasis is on efficient technical and financial management of the construction process while maintaining the required quality in accordance with Value Engineering methodologies, service excellence, honesty, and safety at the forefront of everything we do.
Identification and subsequent analysis and managing of risk factors throughout the construction period are our priority.
We focus on transparent construction financial management at every stage of our projects ensuring high customer satisfaction.
Since 2006, we have held certificates in the field of quality management system ISO 9001:2015, environmental management system ISO 14001:2015 and occupational health and safety management ISO 45001:2018.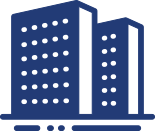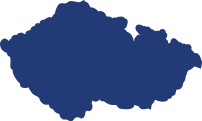 Please do not hesitate to contact us with a question or inquiry.